Zoover.nl8.0
Booking.com7.0
Expedia.nl7.6
TripAdvisor.nl7.0
Google7.2
Cozy country hotel in Dwingeloo
Welcome to Fletcher Landhotel De Borken. The hotel is located in Dwingeloo, the greenest village in Europe, and near Assen. The hotel has, among other things, a cosy brasserie., a grand restaurant,an indoor pool and a sauna. You will not be bored for a moment!
Beautiful country hotel in Drenthe
Indoor Pool
In the middle of Nationaal Park Dwingelderveld
Six multifunctional rooms suitable for meetings, parties and celebrations
Comfortable and characteristic
During your stay at Fletcher Landhotel De Borken you can make use of the various hotel facilities. You can completely unwind in the sauna and whirlpool bath. If you want to put in a bit more effort you can visit the indoor pool.
After a long walk or a wonderful bike ride, you can take place in the culinary restaurantof the hotel. You can choose from a variety of tasty seasonal dishes with fresh herbs from our own garden. Of course Fletcher Landhotel De Borken is available for business purposes.
Hotel near Assen
The natural surroundings of Fletcher Landhotel De Borken offer enough entertainment when you stay overnight in Drenthe. For example, enjoy a lovely walk or bike ride in the nearby Dwingelderveld National Park. Of course, there are also several cities to visit for shopping or to enjoy cultural entertainment.
Our team welcomes you!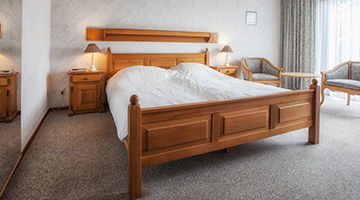 Photos and videos
Do you already want to get in the mood before you arrive at our hotel? Check out the photos and videos of our hotel here.





Photos and videos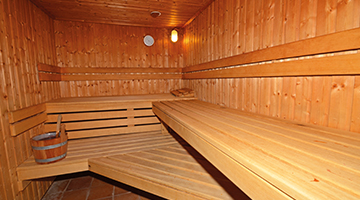 Diversity
At Landhotel De Borken, there are many ways to relax so you can do that in your own way. You can enjoy the wellness facilities, bicycle rentals, pool table, fitness centre, indoor pool and various eating and drinking establishments.

Facilities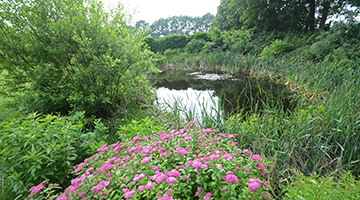 Dwingelderveld National Park
The hotel is located near Dwingelderveld National Park, where you can have a lovely time walking and cycling. In the meantime, enjoy the beautiful nature that you will encounter. Of course, there are several cities to visit for shopping or soaking up the culture.


Surroundings